An Electrical Installation Condition Report and test in Leeds including about 30% of accessories removed for visual inspection will take at least 3 to 4 hours for and average 3 BED HOUSE. Then another 2 hours to fill in certification and report. Any one who says they will inspect 100% of accessories is most likely lying so will probably also be cutting corners on the testing. And anyone doing this work for less than £100 is NOT doing it properly. This work should cost about £100 - £110 for a sole trader or £150 - £190 for a larger company but will vary depending on how much time is needed on site. Basically as with most things in life, "you get what you pay for". Unfortunately a lot of landlords just want 'a piece of paper' at the least cost. I'm afraid that with the advent of part 'P' and all these 'Testing specialist' companies springing up there are a lot of cowboys about. Stick to a registered person or company (you will then have comeback if a problem occurs)

There is little point in setting up Regulations to control the way in which electrical installations are designed and installed if it is not verified that they have been followed. For example, the protection of installation users against the danger of fatal electric shock due to indirect contact is usually the low impedance of the earth-fault loop; unless this impedance is correctly measured. this safety cannot be confirmed. in this case the test cannot be carried out during installation, because part of the loop is made up of the supply system which is not connected until work is complete.

In the event of an open circuit in a protective conductor, the whole of the earthed system could become live during the earth-fault loop test. The correct sequence of testing would prevent such a danger, but the tester must always be aware of the hazards applying to himself and to others due to his activities. Testing routines must take account of the dangers and be arranged to prevent them. Prominent notices should be displayed to indicate that no attempt should be made to use the installation whilst testing is in progress.
Faults


Domestic and Commercial
Faults/repairs
Light faults
Socket faults
Immersion heaters
Fuse board problems
Low voltage lights fault
Checks after flood
Fuses blown – tripping
RCD faults
3 phase commercial circuit faults
Lamp replacement for offices and shops


The following tests are carried out:


Visual inspection of fittings
Continuity of earth conductors
Continuity of ring final conductors
Polarity
Installation resistance
Earth loop impedance
RCD test
Type of Installation
Maximum Period Between Inspection & Testing As Necessary

Domestic
- Change of Occupancy / 10 years

Commercial
- Change of Occupancy / 5 years

Educational Establishments
Residential
Offices
Shops
- 5 years

Industrial
- 3 years

Places of Public Entertainment
Petrol Filling Stations
- 1 year


Call us on
0113 3909670 or 07864 000951
The testers used are:


Voltage tester to measure Volts
Continuity tester to measure ohms
Insulation resistance to measure Mohms
Earth loop impendence tester to measure ohms
RCD tester to measure mS
---
Also the supplies characteristics are tested to ensure a good earth and path of fault current is present. These tests are called Ze and PSC (Prospective Short Circuit).

The readings are sent to our office from the engineer, verified by our manager and then typed up on fastest software, so you can be assured of a professional report.

They are then sent out to you with a quote for any works needed to bring the property up to BS7671 regs, via post and also can be sent via email or fax if needed in a hurry.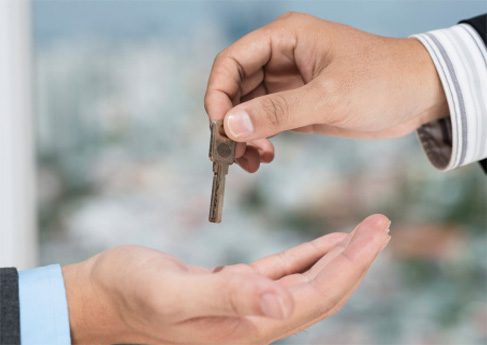 Electricity at Work Regulations, Regulation 4(2) of the electricity at work regulations 1989 requires that; "As may be necessary to prevent danger, all systems shall be maintained so as to prevent danger" this statement applies to the fixed electrical installation as well as appliances of which is often misunderstood.
Landlords
Landlords have a legal duty to ensure the safety of tenants. This is regulated by several Acts of Parliament that impose a statutory duty on landlords with respect to electrical safety as follows:
The Consumer Protection Act 1987
The Health & Safety at Work etc Act 1974
The Electricity at Work Regulations 1989
The Landlord and Tenant Act 1985
Housing Act 1996
The Housing (Management of Houses in Multiple Occupation) Regulations 1990
Further Information For Landlords
The rules on electrical safety are less specific than for gas and furnishings when letting out property. The landlord is acting as a supplier of electrical equipment, including the electrical wiring in the property as well as any electrical appliances provided for tenants' use. Landlords have a legal duty to ensure that equipment is "safe". It is therefore recommended that appliances should be annually PAT tested (portable electrical appliance safety test) wiring of the flat or house should be checked at least every 5 years to obtain a Electrical Installation Condition Report. Although not mandatory BS7671 also suggests testing on change of occupancy.

Periodic Inspection & Test report (PIR) Domestic premises from £200.00. I had the pleasure recently of a landlord who was told his consumer unit had cables missing the main earth cores meaning no earth in the cables and none of his properties had Electrical Installation Condition Report Certificates to accompany them. The same properties were not in a satisfactory condition to start with hence the need for a inspection. The very same landlord also did not possess any gas safe certificates for his properties but saw fit to argue his corner reading a bit of text from a internet forum stating it was not mandatory to have properties tested for Electrical Safety as it meant he had to shell out money for his properties to be tested.